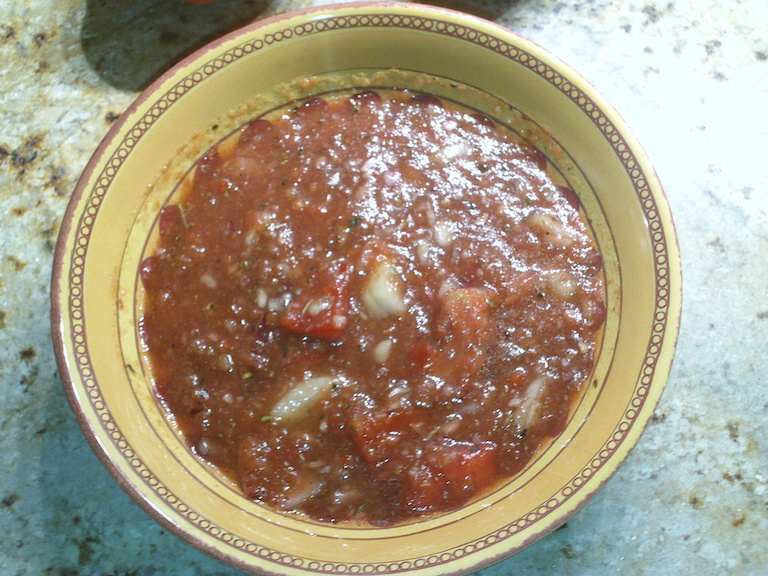 I recently found a very nice recipe in the first comment of this page.
---
5 ripe tomatos seeded and peeled
1/2 cucumber seeded and peeled
1/2 onion
1 piece of garlic
1/4 green pepper
2 slices of bread (sourdough bread ) – 2 ou 3 days old if possible
1 teaspoon of oregano
4 tablespoons of olive oil
2 tablespoons of red wine vinegar
salt & pepper
1/4 l of ice cold water
The cucumber is to be sliced and put in water with salt for 30 minutes.
The pepper piece must be burned in order to remove the skin.
Put all the vegetables in the blender and make it work for while before adding the bread in pieces.
Mix it all very well, and then add the oil, vinegar, oregano, salt, pepper and water.
Mix again and taste because you might find that it's necessary to add more of any of the last ingredients.
It should not be thin, must be cold (you can add ice) and have a strong flavor.